NeuroActive Brain Training
Helping Children with Developmental Disorders Maximize their Neurologic Potential
The 4 Step Brain Activation Program
Put the body in an optimal environment to increase health and give neurons adequate fuel.
Find weak systems and connections in the brain to create a personalized plan for your child
Primitive Reflex Integration
Find weak systems and connections in the brain to create a personalized plan for your child
Through neuroplasticity, the brain has the ability to create more efficient pathways and connections in the brain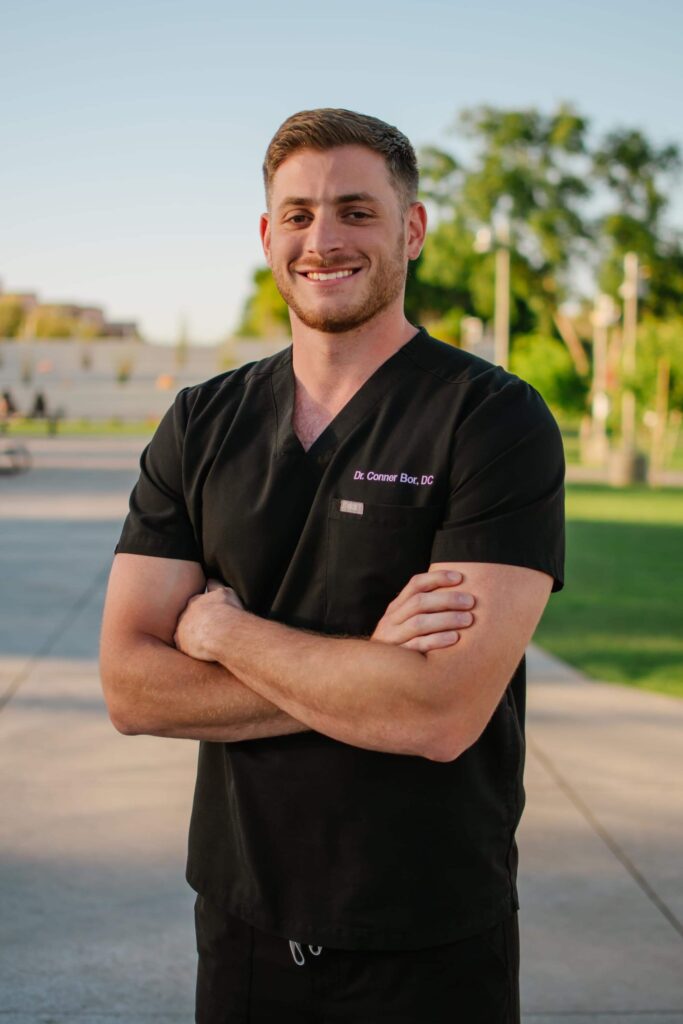 Dr. Conner Bor was born and raised in Voorhees, New Jersey and currently practices in Phoenix, Arizona where he sees both children and adults from around the world. He completed his undergraduate degree in exercise science at The College of New Jersey and went on to earn his Doctorate of Chiropractic at Palmer College of Chiropractic. While at Palmer, Dr. Bor received many academic honors and was rewarded the prestigious Clinical Excellence award upon graduation.
While still in chiropractic school, Dr. Bor completed over 500 hours in training the field of Functional Neurology and was the President of the Functional Neurology club on campus. He went on to receive a Diplomate in Chiropractic Neurology through the American Chiropractic Neurology Board. Dr. Bor is also fellowship trained in the management of childhood developmental disorders through the International Association of Functional Neurology.
Functional Neurology is a field that engages in the internal and external environment of an individual which implements a targeted approach to affect positive changes in the nervous system through a non-drug, non-surgical approach for those with neurologically based health issues. Functional Neurology can benefit individuals including but not limited to developmental disorders, learning and attention disorders, traumatic brain injuries, headaches, migraines, vertigo, pain syndromes, stroke and movements disorders.
All Rights Reserved 2021 © NeuroActive pLLC
NeuroActive does not, under any circumstances, warrant or guarantee Client any specific results or any other particular outcome of any kind. Results that Client achieves are not guaranteed by NeuroActive, .Neuroactive's course is not intended to diagnose or treat any condition. If you suspect any illness, abnormality or medical condition, it is advised to contact a trained physician.