NeuroActive Spine & Rehab Center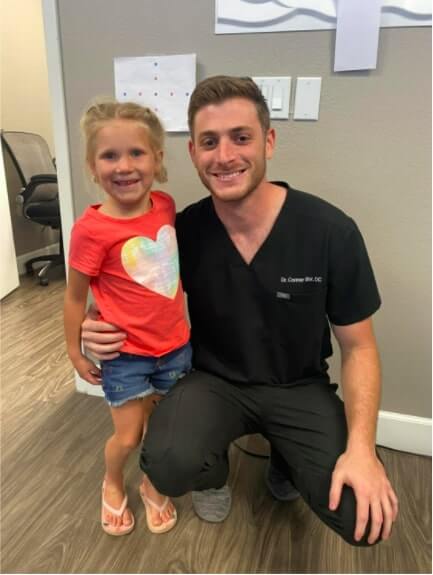 Dr. Conner Bor was born and raised in Voorhees, New Jersey. He completed his undergraduate degree in Health & Exercise Science at The College of New Jersey and went on to earn his Doctorate of Chiropractic at Palmer College of Chiropractic. While at Palmer, Dr. Bor received many academic honors and was awarded the prestigious Clinical Excellence award upon graduation.
Growing up, Dr. Bor's passion of helping others was fueled by having two uncles who are chiropractors. While competing in both highschool and college athletics, Dr. Bor relied heavily on chiropractic care to recover from injuries and maintain peak condition. Dr. Bor found his calling early on and earned his undergraduate degree early so he could begin his journey as a chiropractor. Early on in chiropractic school, Dr. Bor discovered his passion for neurology and began his post-graduate training while still in school.
Dr. Bor completed over 500 hours in training the field of Functional Neurology and was the President of the Functional Neurology club while in school. He went on to receive a Diplomate in Chiropractic Neurology through the American Chiropractic Neurology Board. Dr. Bor is also fellowship trained in the management of childhood developmental disorders through the International Association of Functional Neurology.
In an effort to provide this information to as many as possible, Dr. Bor developed a comprehensive online course that teaches both parents and other healthcare practitioners how to apply the concepts of neuroplasticity and nutrition. This course has helped children with developmental delays from around the world maximize their neurologic potential and reach their goals.